Samsung working on ultra high resolution displays for selected future tablets
9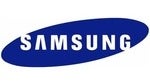 When it debuted last year and grabbed everybody's attention with its impressively sharp Retina Display, the iPhone 4 actually set the path for ultra high resolution screens to start rolling into the mobile device market. Apparently, Samsung may be determined to follow Apple's steps after adding a twist of its own. At a preview of ts LCD display strategy yesterday, Samsung outlined its plans to start equipping its future tablets with screens sporting ultra high resolutions – anything from 200 up to 400 pixels per inch, with first models expected to launch as early as 2013.
To give you an idea how much 400 pixels per inch is, we have to mention that the Samsung Galaxy Tab has an LCD standing at only 170 DPI, while the screens on both generations of the iPad sport the modest 132 DPI. The iPhone 4, in comparison, has a pixel density of 326 dots per inch, which is what makes its screen look so sharp and beautiful. Samsung promises that its next generation high resolution displays will not have a negative effect on battery life as they will most probably consume just as much power as their present-day counterparts. It was also mentioned that a glasses-free 3D display may also find its way to a future Samsung tablet as long as market demand for such technology grows high enough.
Of course, it will probably take at least a year until Samsung's ultra high resolution displays finally make an appearance on a tablet since nowadays the technology behind them is still anything but cost-efficient. Who knows, maybe another company is planning on beating Samsung to it?
source:
Engadget
via
Electronista