Samsung working on another 2K-resolution tablet, the SM-T805
12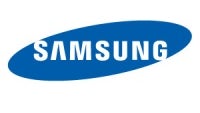 SamMobile stumbled upon an User AgentProfile for an unannounced Samsung device with a model numberSM-T805. It might belong to Sammy's Galaxy Tab Pro line of tablets,seeing that the 12.2-inch Galaxy Tab Pro has the model numberSM-T900. The new device will be a high-end tablet, with its displayhaving a resolution of 2560x1600.
It might also be the first Samsungtablet to feature an AMOLED display. The Korean giant beganmass-producing tablet-sized AMOLED displays last December, allegedlyplanning to introduce devices with them in the first quarter of 2014.
According to an internal source,Samsung is working on related software for the SM-T805, which wouldmean that such a tablet is indeed in tow. Who knows, it could turnout to be the one with the curved sides we talked about earlier.
source: SamMobile