Samsung will be launching two new VR headsets
5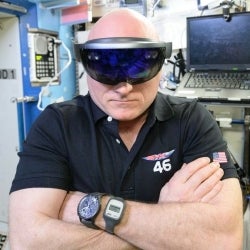 Yesterday, at the Virtual Reality Summit in San Diego, Dr. Sung-Hoon Hong, Vice President of Samsung Electronics, took the stage to announce two new virtual and augmented reality projects by the South Korean giant.
The first is a VR headset, currently named Samsung Gear VR 2, and it
"will be presented in a short time"
. The second is an augmented reality solution, similar to Magic Leap and Microsoft HoloLens. According to Sung-Hoon,
"AR has much better business development for Samsung,"
and this is what the company is aiming for.
Samsung's VP also said that there are four general levels of AR, based on their interaction with the real world. The first would be a 2D overlay that has no interaction with physical space whatsoever. The second would be a 3D overlay with interaction between virtual objects, but no interaction with real objects, with a good example being Pokemon GO. Levels 3 and 4 both interact with real objects in some way, but the difference would be that the fourth level would result in real-world changes.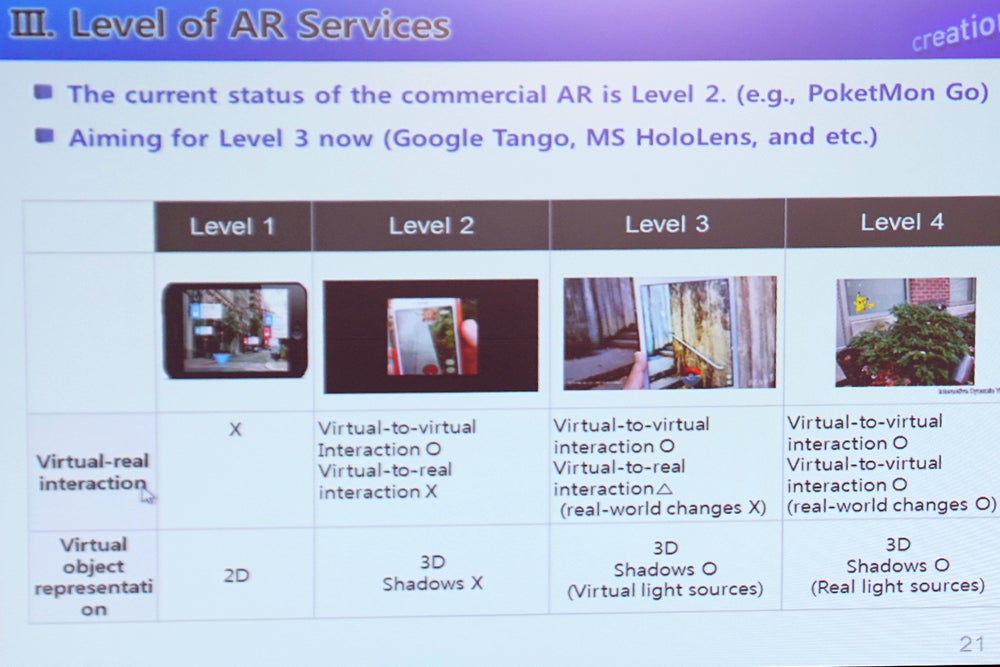 Levels of AR, according to Samsung.
While the fourth level of AR is too big of a pill to swallow for most companies right now, HoloLens and Magic Leap seem to dwell in the third one, and this is where Samsung wants to get involved. The Samsung executive provided an example of what the company is trying to achieve with moving leaves aside, so you can see a virtual Pikachu in a real tree.
According to Samsung's VP, the company is considering a collaboration with Magic Leap.
"There's a possibility to partner here,"
he said. This could prove beneficial for both companies, as Samsung has yet to enter the AR market, and Magic Leap lost some of its top executives recently and is lagging behind its initial release schedule.
via
SamMobile