Samsung usurped the top spot from Apple in the U.S. smartphone market in March
53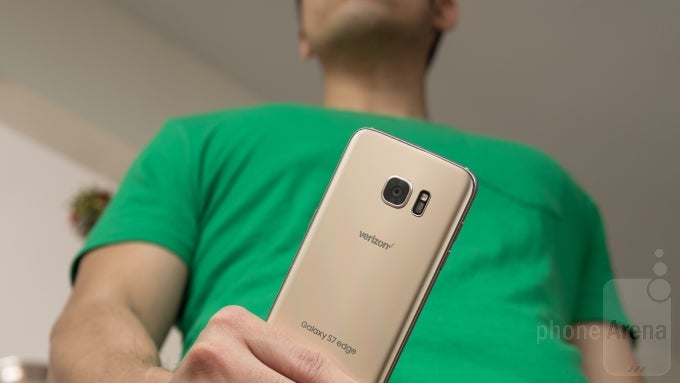 The first half of 2016 will be one to remember for Samsung, as the Korean megacorp's mobile division successfully ousted Apple from the U.S. market's number one spot by capturing a 28.8% market share. Apple ranked right behind with 23%, while LG Electronics won itself the bronze with 17.1%.

The Samsung Galaxy S7 and S7 edge have been strong sellers in America, enjoying a more enthusiastic consumer response than the sixth-generation smartphones before them. In early April, Counterproint claimed that the Galaxy S7 saw 30% higher sales in the USA than its predecessor during its opening month. According to Research Director Jeff Fieldhack, shifting the launch to early March worked out great for Samsung, as carriers and retailers needed a product to drive store traffic in the traditionally slow first quarter. Also, the company supplemented its sales strategy by bundling attractive products like VR headsets and offering buy-one-get-one deals.
Good market strategy and waning interest in the iPhone helped Samsung reach the top.
Slow iPhone 6s sales have also given Samsung an advantage. Last year, Galaxy S6 sales were hurt by the iPhone 6, which presented strong motivators for smartphone users to upgrade. In 2016, though, the new iPhone 6s doesn't enjoy the same demand, which put the Galaxy S7 in a much easier position. Moreover, supply constraints with the Galaxy S6 let to Samsung losing a window of opportunity, but the company recouped.
It's not just Sammy benefiting from Apple's troubles, though. LG's sales have been taking off too, in the weeks following the LG G5's introduction. This period wasn't covered by first quarter financial and sales reports, which means we'll be learning more about the modular flagship's performance by the end of June. Looking ahead, LG anticipates a global expansion of G5 sales, driven by a significant marketing investment and the smartphone's novelty factor.
source:
Business Korea
,
Counterpoint Research
Also read: