Samsung shows 10 neat hidden Galaxy S4 features
43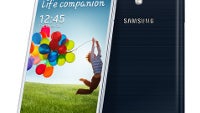 The Samsung Galaxy S4 is not just an extremely powerful Android device - it is also stuffed with little tweaks and options to explore. It's been months since the device launched and it's already become the fastest selling Android smartphone ever, but we bet that some features remain little known to even advanced users.
Now, to guide us through all its secrets, Samsung is walking users through 10 awesome hidden features of the Galaxy S4.
TouchWiz is not all about Air Gestures and other trickery you might not use all that often - it is packed with useful features as well. Take a look right below to find out what are they.
source:
Samsung Tomorrow