Samsung shoots down talk of underage workers at its supplier's factory
22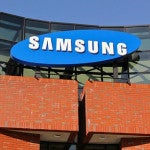 Despite denials by Samsung, whose audit of its supplier's factories showed no underage workers, China Labor Watch says that there was definitely
three underage girls
working for HTNS Shenzhen. The organization says that the trio were 1 or 2 years under the legal working age of 16 despite holding falsified IDs that showed all of them to be older than 16. China Labor Watch says that companies that round up workers for the factories will sometime create false identification which the factory doesn't bother to validate.
While HTNS wasn't purposely looking to hire underage workers, the process is
so lax
that it isn't surprising to hear that some workers under 16 were on the assembly line. On the other hand, South China Managing Director of HTNS, Han Jang Seok, said that the company has verification procedures that make sure that "
it is impossible for us to hire child labor
." China Labor Watch believes that the verification process might not be enough to keep underage workers off HTNS' factory floor.
Samsung released a statement on Saturday confirming that no underage workers were discovered at HTNS and that the Korean based manufacturer has a zero-tolerance policy toward underage factory workers.
"We have confirmed that there are no underage workers employed [at HTNS]. Samsung holds itself and its supplier companies to the highest standards and maintains a zero tolerance policy on child labor."-Samsung
The report from the China Labor Watch (click on the sourcelink) goes into detail about the underage workers and includes a section on "crude comments" made to workers such as "
Always do what your supervisor orders you to do. Even if it is wrong, you must do it.
" The report makes for some fascinating reading about the people building parts for your
Samsung Galaxy S III
or
Samsung GALAXY Note II
. S0cratching the paint on a phone results in a 30 RMB ($4.81 USD) charge. Workers are paid 1200 RMB a month ($192.26 USD) but 50 RMB ($8.01 USD) is deducted each month for cafeteria service whether or not the worker eats there.
source:
ChinaLaborWatch
via
Bloomberg
China Labor Watch report on HTNS