Samsung rumored to provide NAND flash memory chips for the iPhone 6S and 6S Plus
19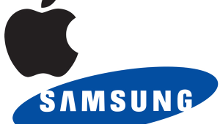 A new report from South Korea claims that Samsung is getting close towards inking a deal with Apple to provide NAND flash memory chips for the upcoming iPhone 6S and iPhone 6S Plus.
The report, quoting a "source close to the deal", claims that Samsung is in talks to become one of Apple's suppliers of NAND flash memory chips for this year's iPhone models. Allegedly, Samsung is currently testing memory chips for stability and durability in its factory in Xian, China.
As per today's report, Samsung did not contribute flash memory chips for the iPhone 6 series due to the fact that the two companies did not reach an agreement over pricing.
Allegedly, Apple is planning to ship more the 64GB iPhone models in response to strong demand for the 64GB versions coming from China and Europe, and that 64GB memory chips is what the Samsung-Apple deal might entail for the iPhone 6S. According to a report from Credit Suisse, Toshiba with 50%, SK Hynix with 30%, and Sandisk with 20% are the companies that supply memory chips for the iPhone 6 and iPhone 6 Plus.
At the moment, it's not clear how much Apple plans to rely on Samsung memory chips for the iPhone 6S series, and it remains to be seen if Samsung can help fix the issues that some users have been reporting about the
flash memory chips inside some iPhone 6 versions
.
From the looks of it, Samsung will play a major part in the Apple 6S series. Some rumors suggest that Apple has also picked Samsung to fulfill
most of the A9 chip manufacturing for this year's iPhones
, although others claim that TSMC - the company that makes most of the A8 chips that go in the iPhone 6 and the iPhone 6 Plus - will continue to be one of Apple's chip-manufacturing partner for the iPhone 6S series.
Apple is expected to unveil the iPhone 6S and the iPhone 6S Plus in September, but until the new handsets reach the market and multiple versions are torn apart, we won't be able to tell if these rumors hold any water or not.