Samsung responds to benchmark-rigging allegations claiming it's innocent
63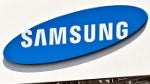 If you weren't around yesterday, here's what you missed:
AnandTech
has pretty much alleged that
Samsung rigs benchmarks outright with a line of code on the Galaxy S4
, which bumps its GPU clock from 480MHz to 533MHz, resulting in an 11% bump in scores.
While we've heard allegations like this before (HTC, we're eying you!), the level of scrutiny and the intensity of yesterday's testing actually painted a very plausible story.
Not so fast, however, for Samsung did not see it prudent to clam up and claimed innocence:
Under ordinary conditions, the GALAXY S4 has been designed to allow a maximum GPU frequency of 533MHz. However, the maximum GPU frequency is lowered to 480MHz for certain gaming apps that may cause an overload, when they are used for a prolonged period of time in full-screen mode. Meanwhile, a maximum GPU frequency of 533MHz is applicable for running apps that are usually used in full-screen mode, such as the S Browser, Gallery, Camera, Video Player, and certain benchmarking apps, which also demand substantial performance.
The maximum GPU frequencies for the GALAXY S4 have been varied to provide optimal user experience for our customers, and were not intended to improve certain benchmark results.
Samsung Electronics remains committed to providing our customers with the best possible user experience.