Samsung regains lead in smartphone sales in Q1, LG's phone production drops 40%
76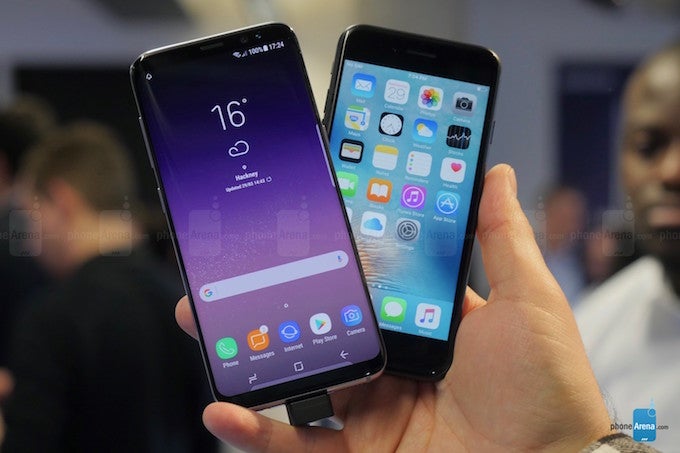 As we are wading into the second quarter of the year, market intelligence providers begin to publish their takes on Q1 phone sales statistics. Recent data from TrendForce shows that the first quarter of 2017 was a difficult one for most key smartphone manufacturers, except for Samsung. Samsung briefly lost its lead in phone sales in Q4, 2016, due to troubles with its
Galaxy Note 7
and no new phone release in the last quarter; while Apple enjoyed fantastic
iPhone 7
shipments count. However, the wind in Samsung's sails is blowing strongly again, as it retakes smartphone sales lead in Q1, mainly thanks to healthy sales of mid-level handsets.
The news of its sales lead may seem extra impressive, given the fact that Samsung's recently unveiled Galaxy S8 still hasn't brought any pennies, as it's due to start shipping in Q2. However, TrendForce notes that it is not expecting an astounding contribution in sales by the Galaxy S8, as many shoppers will be holding out to see what Apple will offer in the upcoming iPhone 8 this autumn.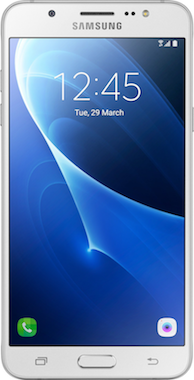 Entry-level J series smartphones contributes a good deal to Samsung's large piece of the pie
Samsung, unlike Apple, has a wide range of entry-level tier smartphones on offer, with a very strongly performing Galaxy J line.
J7
recently became
available at Sprint
, after it
launched with Verizon in March
, offering an affordable Nougat powered alternative, with respectable battery life and HD display. TrendForce's report suggests that the J series not only helped sustain handset shipments for Samsung in Q1, but actually "contributed significantly to the expansion of the brand's overall smartphone production volume".
The agency reports that market demand for Huawei and LG devices is also expected to remain weak until the third quarter of the year. LG's smartphone production volume dropped by close to 40% in Q1, compared to the previous quarter, as the fancy
V20
did not add much to the total count. Nonetheless, analysts at TrendForce are confident that its
G6
flagship will help the company maintain the 2016 sales curve, but not until we approach the last months of the year.
Huawei kept its market dominance in China and is looking in good position to enhance its momentum as we go into Q2. Its flagship
P10
will certainly be a desirable option for many Android fans this year, offering decent battery life and an attractive Leica lens in its camera.
In any case, as TrendForce notes, we may have to hold our breaths well until Q2/Q3, before the real battle kicks off. Apple seems like it's cooking a technological masterpiece with iPhone 8, and we just can't wait to see it go head-to-head with the S8 towards the end of the year. Players down the ladder, such as LG, Huawei, OPPO, Vivo and Xiaomi are all buckling up, with
Xiaomi set to unveil its flagship Mi 6 on April 19
. Get your popcorn and sit back, fellas.