Samsung poised to lead other manufacturers in emerging markets
16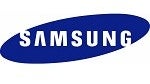 The Korean giant may prove to be the manufacturer of choice for many in developing markets around the world if the results of a recently performed survey hold true.
Upstream sampled 1,000 adults in Brazil, India, Nigeria and Saudi Arabia, key emerging markets for mobile. The responses were a bit surprising given that manufacturers like Nokia have dedicated resources to shore up a loyal customer base through affordable equipment options.
However, Samsung topped the sampling in three of the markets, with 32% saying that their next handset would most likely be a Samsung device. Nokia was second at 22% and BlackBerry rounded out third at 10%. In the fourth market, Nigeria, Samsung does not have a notable market presence and Nokia topped that list with 37% of respondents expressing a preference for that brand.
Mobile devices are the beneficiary of what is being described as a leapfrog past the desktop era that developed nations saw in the 1990s. In these emerging markets, that scenario is not likely to unfold at all. In Nigeria, over 60% of people rely on a mobile device versus some other computing devices.
Where is Apple in this mix? It is desirable in Saudi Arabia where there is a greater concentration of wealthy consumers willing to spend more than a few hundred dollars for a new device. Other than that, its showing in the survey was not as notable because of the lack of an affordable handset for lower income markets. That is not to say that Apple is not hot on Samsung's trail to grab at market share, however.
While we wait to see what Apple might have up its sleeve with a supposedly cheaper iPhone in the works, it is clear that these markets are in play and that Nokia and BlackBerry are still very relevant brands.
source:
Forbes