Samsung outs slim 12 MP and 24 MP camera sensors, ripe for the Galaxy S9
25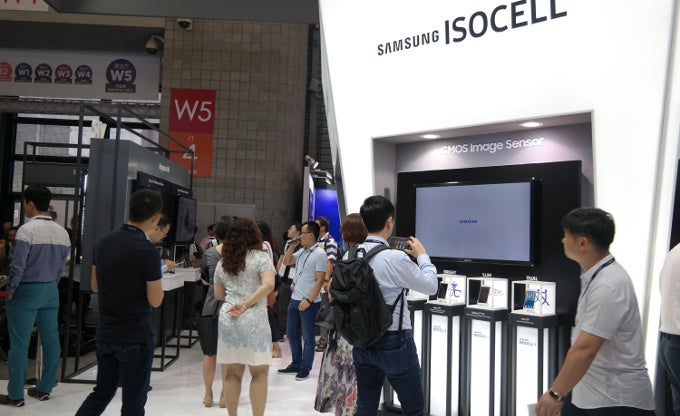 Next-gen flagships from Samsung may come with slimmer camera sensors, or ones with higher, 24 MP resolution, and maybe both. Samsung issued a press release to announce two new puppies in its ISOCELL portfolio. The Dual Pixel ISOCELL Fast 2L9 comes with the typical 12 MP resolution that you see in flagships like the
S8
or
Note 8
, but with smaller, 1.28μm instead of 1.4μm pixel size.
This might mean camera areas flush with the rear surface of the phone, or more space for another module in a dual-camera configuration like on the
Note 8
. What's intriguing about this new 12 MP unit is that it will use Samsung's Dual Pixel tech not only for ultrafast focusing, like what high-end Galaxies are using it for now, but also for achieving depth-of-field effects with just one sensor, like what Google
did with the Pixel 2 and its portrait mode
.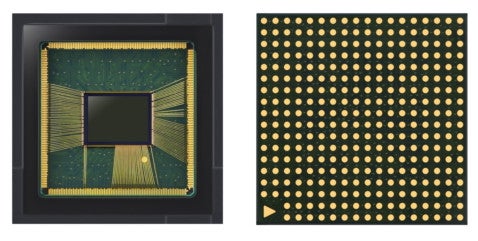 Samsung ISOCELL Fast 2L9
The other new sensor is the 24MP ISOCELL Slim 2X7 beast, and that would be a record resolution for Samsung when it makes it in a phone. The Slim 2X7 is apparently the first sensor in the industry to have a pixel size below 1.0μm. Before you scoff at the new 0.9μm size that on theory would mean less light being captured by each individual pixel, Samsung was quick to clarify that it has enhanced their isolation, so there is less noise and color crosstalk compared to previous sensors with smaller pixels.
This would allow for the 24 MP Slim Jim to be fitted in the thinnest of Samsung smartphones, or combined with the new 12 MP one in a dual camera set that may take less space than the kit in the Note 8. Since the
Galaxy S9 is heavily rumored to sport a dual camera
, one or both of these new ISOCELL sensors might make it in Samsung's next flagship phone.