Samsung now offers a bigger battery for the Galaxy S II, makes it hard to battle your smartphone addiction
16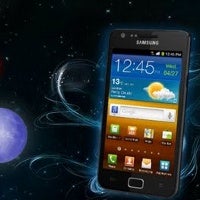 The
Samsung Galaxy S II
hasn't yet launched stateside, but in other parts of the world people have been enjoying it for months. The razor thin 4.3-inch smartphone packs an impressive 1.2GHz dual-core chip, but with that comes an extra strain on the battery - and many would wish it lasted a bit more. Don't get us wrong - the battery life on the Galaxy S II is not all that bad compared to juice eaters like the HTC ThunderBolt for once, but a slight upgrade on that 1650mAh battery would be a welcome addition.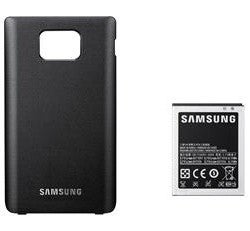 Samsung's official 2000mAh battery and back cover for the Galaxy S II
And now it's here - spotted in the Land Down Under and on Samsung's Italian website, a
2000mAh, uber-juicer
has arrived for the Galaxy S II. Picking up the battery would require you getting a new back cover though, as it makes the phone a fraction of an inch (1mm) thicker, but even with that extra girth the phone remains among the slimmest out there.
The only thing we can imagine holding you back is the hefty price tag - at nearly $65 (45 euro) at Samsung Italy, it's a pricey option, but if you happen to live in Australia, it will only set you back some $40. Yet it might turn out cheaper than an external juicer, so would you consider buying it?