Samsung might stop selling its budget smartphones in the Netherlands and other European countries
14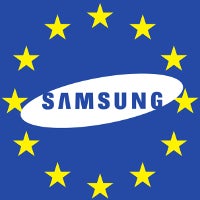 It seems that Samsung is poised to stop selling its lower-tier, sub-250 Euro devices in the Netherlands and, quite possibly, other undisclosed European countries. This news got hinted out by a representative of a Dutch telecom website, QontentMatters.nl, who claims that Sammy will no longer offer its more affordable device lineups in the Western-European country.
In a recent tweet, the representative (Danijel Dercksen) claims that "Samsung is therefore stopped [
sic
] making smartphones under 250 euros for some countries, including the Netherlands Bad for market share [
sic
]".
Well, this piece of info should be taken with some salt since it's not corroborated by any other source, but provided that it's true, it will certainly show us that Samsung is trying to keep its entry-level device lineups for the emerging markets only. Given that Western Europe is everything but an emerging market, it is somewhat logical to assume that the South Korean company wants to sell its mid-range and high-end devices, like Galaxy S and
Note
lineups, in the Old Continent.
This doesn't mean that Samsung will entirely ditch its budget lineups, of course. On the contrary, this move might be a sign that it's ready to price and sell its devices in a smarter way, focusing on each individual market. With clever pricing, this could probably help South Koreans solidify or even gain market share in certain emerging markets.
As far as what devices might get axed, the Galaxy J series of budget low-end handsets is one of the prime candidates. Of course, Sammy has other entry-level phones on the shelves in the Netherlands and Western Europe. It remains to be seen if they will be nixed from Samsung's local portfolio.