Samsung may move production to Vietnam for cheaper labor (and higher profits)
25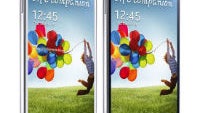 Here's a sentence we never thought we would have to write: it seems that labor costs in China are getting too high for Samsung. We'll repeat that: labor wages in China (which run around $400 to $800 per month per worker before overtime) are getting too expensive, so Samsung is planning to build a new production plant in Vietnam where labor is cheaper.
A new report from
Bloomberg
is saying that Samsung wants to keep its smartphone profit margins where they are, but in order to do that it has to cut costs somewhere. The fast economic growth in China has led to increased wages for low-end workers, but labor is cheaper in Vietnam, which helps to cut costs and keep those profit margins up. So, the electronics giant is building a new plant in Vietnam for $2 billion, which is expected to come online in February, but not reach full production until 2015.
By that time, it is estimated that China will be producing about 40% of the profit-bearing devices in Samsung's mobile lineup. The new plant will be able to produce about 120 million devices per year at full production, which will help because Samsung is expecting to ship 800 million mobile devices in 2015. Most of the company's workforce is still in Korea, but as of June it had about 19% of its workforce in China, so keeping that down will help save money.