Samsung in talks with Japanese battery supplier for the Galaxy S8
35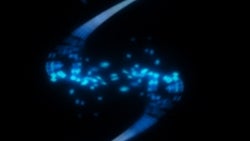 Samsung is being extra picky and choosy after the Galaxy Note 7 tarnished its reputation as a smartphone maker. No wonder, then, that some changes are in order for the upcoming Galaxy S8.
Citing Japanese publication Nikkei, Reuters reports that Samsung is in talks to replace battery supplier Amperex Technology (China) with Murata Manufacturing (Japan). Amperex was the secondary battery supplier for the Galaxy Note 7 and Samsung blamed it for delivering faulty batteries, which explains why Sammy is pursuing alternatives. The main battery supplier will remain Samsung SDI, hopefully with enough lessons learned after the lengthy investigation into the Note 7's defective batteries and engineering issues.
Prolific leakster @evleaks claims that the Samsung Galaxy S8 and S8 Plus will be powered by 3000 mAh and 3500 mAh capacity batteries, respectively. At the same time, Korean media suggests 3250 mAh and 3750 mAh capacities. Both variants are adequate for coaxing good battery life out of the smartphones, which will be powered by energy-efficient 10nm processors.
Samsung will announce the Galaxy S8 and S8 Plus in March. It's rumored that the first official glimpse at them will be revealed at MWC 2017 (this month) in the form of a short "teaser" video.
ALSO READ