Samsung expects to sell 10 million Galaxy S 4 devices in the first month
56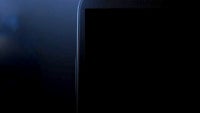 The
Samsung Galaxy S 4
might be made out of plastic and not as pretty as rivals like the HTC One or Apple iPhone 5, but that might be a practical decision as Samsung is planning on selling a boatload of its new flagship. In the first month alone, Samsung expects to sell as many as 10 million Galaxy S 4s.
"Based on checks we had with suppliers,"
IBK Securities analyst Lee Seung-woo said for Reuters,
"Samsung has already done significant work to ensure smooth supply."

Recently, we heard whispers about HTC having troubles manufacturing its beautiful aluminum One device. We've also heard countless times now about Apple having problems manufacturing iPhones to match the huge demand.
Samsung's all plastic approach on the other hand has not let the company down - it has mastered it to almost perfection introducing similarly designed devices at all price points. Those might all look the same, but they are quick and easy to make, fool-proof, and maybe that's what it takes to succeed.
source:
Reuters