Samsung ditches the Tizen-powered "Z" phone, shifts Tizen strategy to low-end handsets
13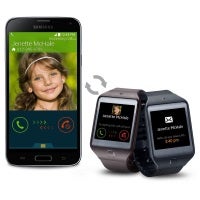 In the end of July, we learned that Samsung
postponed the planned launch
of its Tizen-powered Samsung Z smartphone, citing the need to "further enhance the Tizen ecosystem". It was a big deal for the not-very-vocal, but quite existent Tizen community, as the collective behind the Samsung and Intel-created platform had been waiting for a flagship device for as long as the OS has been in development. Now, Tizen Experts reports that Samsung actually had another grand change of plans for the troubled smartphone.
According to the website, the company has scrapped the Samsung Z phone altogether. Instead, it will concentrate on lower end models, such as the dual-SIM Samsung SM2130H, which is another Tizen-powered smartphone. Reportedly, the shift in strategy was made so the company can compete better in the mid to low-end market range, where its positions aren't as strong as in the upper segments. Samsung is forced to compete with low-cost vendors Xiaomi and Micromax, famous with their firm grip on the China and India markets, respectively.
Shifting Tizen to low-end devices could negatively affect the development of its ecosystem, as app developers are aware that budget-minded customers tend to spend much less on applications than premium smartphone owners. Obviously, there won't be much revenue generation going on if Tizen goes down this path, but this is merely an assumption at this point.
Samsung will be holding Tizen developer events in October (Shanghai) and November (San Francisco), which means we'll hear more about the platform's state in the last quarter of 2014. Hopefully, the events won't be dedicated chiefly to smart televisions and
wearable gadgets
, which are the only Tizen implementations available on the market so far.
source:
Tizen Experts
via
SamMobile