Samsung users: do you pay for Samsung Cloud storage?
16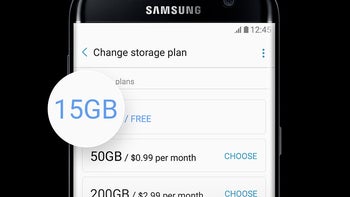 In 2018, the Cloud pretty much takes care of our storage and transfer needs. What started with little-known PC services like Box.net and Dropbox was quickly adopted for mobile devices, with Apple's iCloud and Google's Drive pushing hard for our cloud-based future.
Nowadays, there are plenty of cloud providers out there, and some manufacturers also offer the service to their loyal users. Samsung, for example, offers anyone with a Samsung Accound 15 GB of cloud storage for free, with two tiers to upgrade to — 50 GB for $1 monthly, or 200 GB for $3 per month.
But, with Google Drive and Google Photos out there, and with every Samsung user getting 100 GB of Microsoft OneDrive storage for free — does one really need to drop money on Samsung's exclusive cloud? We are not so sure... Do you?