Samsung SGH-i677 will follow in footstep and be a portrait QWERTY WP7 Mango device?
5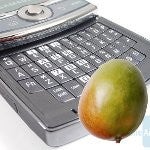 Generally, when a pattern is established by a series of handsets, it would only be natural to find the next one in line to follow the same path as its predecessors.
Looking back at what was produced with Samsung's line of
SHG-i6xx devices
, which include the Samsung Blackjack, Blackjack II, Propel Pro, and Jack, one can easily imagine that the next one would follow in similar fashion to those handsets. Considering that another unannounced Samsung Windows Phone 7 handset has been spotted, the
SGH-i677
, one can assume that it'll offer some kind
of portrait style QWERTY keyboard
.
Recently, its Bluetooth authentication, Wi-Fi certification, and its UAProf browser profile indicate that it's indeed going to be a Windows Phone 7 handset, but we're curious to know if it's going to retain the form factor of previous devices in the series. Still, it'll be interesting seeing that the Dell Venue Pro is the sole portrait QWERTY option with the platform thus far – so it's going to be nice to see a new addition.
Besides that, there is very few specifics regarding the handset's hardware, but we can only hope at this point to see it arrive in the fall when other
Mango
devices are expected to launch.
source:
Nanapho.jp
(translated) via
WMPoweruser