Are we color-blind to new phones? This is your favorite S10+ model, and Samsung is running out
25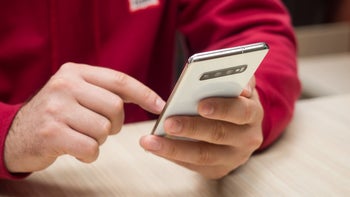 It may sound like a strange publicity stunt, but reports, first from
the launch day in Korea
and then for the international versions, tip that Samsung is in short supply of one particular
Galaxy S10+
model. That's the 128GB one in Prism White, specifically, but also a few other models, and Samsung even issued a statement on its own turf explaining the situation:
Galaxy S10 series has become popular not only in Korea but also overseas. We are trying to normalize supply in the near future.
The 128GB one in Prism White seems to be the most sought after model this year, and a quick look at
Samsung's online store
in the US seemingly confirms this. The 128GB version of the white non-ceramic S10+ is currently sold out there as an unlocked model, but also on Verizon and T-Mobile. Thankfully, the carrier stores still have the option, but not Samsung itself.
Our own
preference poll on Friday
, when the S10 family was released, confirmed that despite the rich number of color and body options that Samsung offers, people are after the Prism White models, and that's that, both for the S10+ and the S10, as you can see below. Overall, the white and black versions of all models command more than 60% preference in our survey, leaving scraps for the other hues.
One may think that this is an aberration, but in most polls we've run on color preferences, be it for an iPhone or a flagship Android, there is a predictable color bias from users - black or white. This color-blindness borders on conformism given that most likely the phone will be slipped in a case which may or may not be transparent.
It, however, also hints at worries about resale value, as, just like in those rankings for car paint job depreciation, those two colors have proven to keep their value best compared with flamingo pink, emerald green or other unorthodox phone hues. Sad, as we really dig that Prism Green you can't have in the US.
Recommended Stories