Samsung Galaxy Tab S3 full specs, details and new pictures leak out
18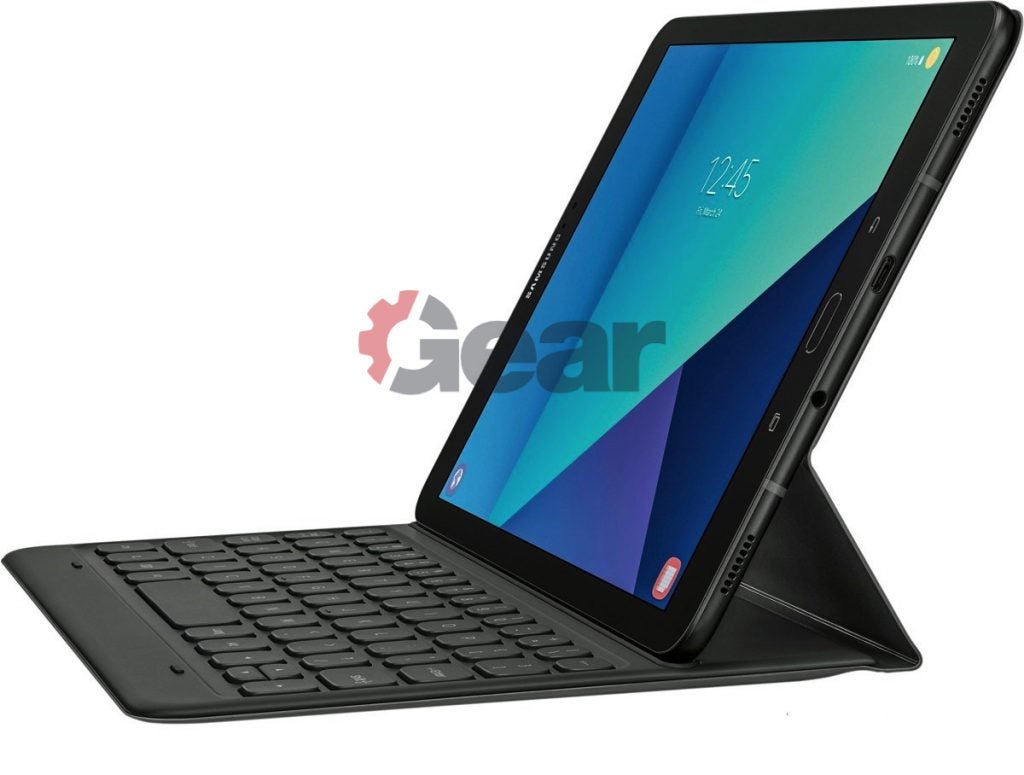 Leaked picture of Samsung Galaxy Tab S3 with keyboard attachment
Samsung may not bring its Galaxy S8 to Mobile World Congress this year, but it will bring its best tablet to date: the new Samsung Galaxy Tab S3. And this here is the biggest leak of the Galaxy Tab S3 so far, revealing the full specs of the tablet and a detailed picture from the side that shows the clever magnetic keyboard (sold separately).
Android alternative to the Surface and iPad Pro
The first thing about the Galaxy Tab S3 specs is the size: it's a 9.7-inch tablet with a Super AMOLED screen and exactly the same size as the last-gen Tab S2, but it's a hair thicker and a bit heavier. The bigger difference, however, is in what this tablet can actually do: it comes with a built-in S Pen and full support for hand-writing, and its magnetic keyboard will make it a much better laptop replacement. Think of the Tab S3 as the new Android tablet for productivity, a kind of an answer to the Microsoft Surface and Apple iPad Pro series.
It will also pack quite the fire-power with 4 key new features:
Quad-speaker
Vulkan API for gaming
S Pen included
New Quad-core processor
You can see the full specs right below. They are in Korean, but you will get the gist by looking at the images and the numbers:

Leaked Samsung Galaxy Tab S3 specs
Here are a few interesting moments: the Super AMOLED screen comes with a resolution of 2048 x 1536 pixels in the 4:3 aspect ratio. It supports HDR content, which means juicier, livelier colors. The tablet will also run the latest Android 7 Nougat operating system, but with the new custom Samsung interface, the Grace UI. Under the hood, it will be powered by the Snapdragon 820 system chip, running along 4GB of RAM and with a 32GB on-board storage (a microSD card slot is included for storage expansion), according to this latest leak.
Powerful quad speakers tuned by audio wizards from AKG
The tablet will come equipped with a powerful quad-speaker system that should provide more oomph and make the media and gaming experience more immersive. The speakers are allegedly AKG-tuned, which in itself is a promise for a higher quality standard of audio.




The tablet will also have a slightly bigger battery than the last generation and supports the latest Samsung Adaptive Fast charge, so you can top up the battery quicker.




All in all, the Samsung Galaxy Tab S3 certainly brings a lot of excitement to a somewhat stale Android tablet space. We can't wait to check it out at MWC very soon. Detailed first hand impressions are coming up, so stay tuned.