Samsung Galaxy S8 price drops to $177 in South Korea because of illegal discounts
23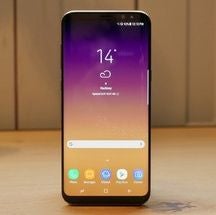 The hot new smartphone flagships usually debut on the market with different discounts, promotional initiatives and subsidies that help the carriers expand their customer base. Last month, Sprint, for example, offered the opportunity to lease
two Samsung Galaxy S8 phones for the price of one
with each new line activation. But this is nothing at the background of the price drop noticed recently on the South Korea market. There, the price of the
Galaxy S8
has dropped to the hard to believe point of about $177, ET News reports.
The reason is that the smartphone sellers in South Korea have opened an uncontrolled price war for new customers by offering illegal discounts on the latest Samsung flagship smartphone, thus sending its price below 200,000 won ($177). Why illegal? Because legally, smartphone sellers in the East-Asian country are allowed to provide up to 15 percent in additional subsidies – a government controlled measure aimed to prevent cut throat competition among the telecom companies. This means that the price of the
Galaxy S8
phone can only be reduced by 23,700 won (~$21), so the final tag can be about 753,000 won (~$662), at the lowest.

But in the last few days, some South Korean online and offline stores started to offer huge discounts of 500,000 to 600,000 won ($440 to $527). According to the source, the companies just took advantage of the fact that the Korea Communications Commission temporarily halted its monitoring of new subscriptions on April 30, just before the unofficial holiday period in the country, lasting between Labor Day (May 1) and the presidential election next Tuesday. Worsening the situation is the fact that the KCC chairman's term has ended last month and a new chairman isn't expected to be appointed until after the presidential election.
Of course, the lack of official monitoring is hardly the only circumstance that can be blamed for the situation. But when a certain seller comes up with a huge discount, others have no choice but to follow the trend, if they don't want to lose their existing customers.
source:
ET News
(translated) via
Android Authority