Samsung Galaxy S7 Edge catches on fire after freezing and then shutting down
48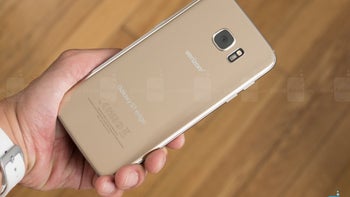 Now, the bad memories continue to haunt Samsung; a new report states that a
Samsung Galaxy S7 Edge
spontaneously exploded and caught on fire. The owner had the device in his back pocket and was about to take a picture, but the phone froze and shut down. He put the handset on a countertop after trying unsuccessfully to reboot it. A couple of seconds after he put down the device, it caught on fire.
The victim took the phone to Samsung's local customer service and was told that since the warranty had expired, there was nothing that they could do for him. After sending a tweet to Samsung's customer service department, the Galaxy S7 Edge owner received a call from Samsung Morocco apologizing for the way the matter was handled by customer service. So Samsung offered him a new
Galaxy S9
, originally asking him to take down all social media posts about the incident, but not for the reason you might think. Sammy wanted to make sure that there were no copycats using the pictures of the charred remains of the phone to claim that their handset also went up in smoke.
At the end of the day, Samsung gave this guy a Galaxy S9 with no strings attached. You can check out photos of the burned phone by clicking on the slideshow below.