Samsung Galaxy S3 arriving on Verizon, HTC getting a Galaxy Note competitor ready?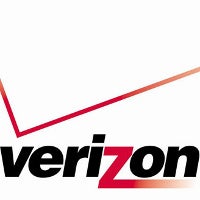 Big news for Verizon Wireless subscribers and fans - the US biggest wireless carrier has an awesome selection of upcoming Android handsets and it includes the one of the most anticipated handsets for the year, the Samsung Galaxy S3, according to BGR's sources.
The
Galaxy S III will arrive on Big Red
, but it's not yet clear exactly when. Chances are that it will be available "over the summer." So far, we know that the S III will pack some amazing hardware including Samsung's quad-core Exynos 4412 chip and possibly a Super AMOLED Plus RGB HD screen.
If that wasn't enough, Verizon is said to have a very strong Android lineup in the fall.
HTC is allegedly getting a Samsung Galaxy Note competitor
ready. The device will have a huge 5-inch display, but it's not just the size that's mind-bogglind - it's the resolution. The 5-inch screen will have a
1080x1920 pixels of resolution
, and it will be an RGB display, not the sub-par PenTile one. If your head isn't swirling yet wait until you hear about a quad-core Krait processor humming inside and the Adreno 320 GPU taking care of graphics. The upcoming HTC device will debut Sense 5.0 and there will be a Scribe pen.
Additionally, Verizon will have
"multiple"
Motorola RAZR models. One of them is likely to be the Motorola RAZR HD, or a model with a similar name, focusing around a screen with a better resolution than the original RAZR.
And don't forget that Apple's next-generation iPhone is also expected to arrive on US carriers this fall.