The Samsung Galaxy S10 Lite may have a couple of exclusive colors
13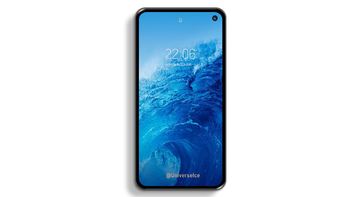 Samsung Galaxy S10 Lite concept render
Way back in October, it was reported that Samsung had finally chosen the six colors that it would use on next year's Galaxy S10 series. But if a new report by
SamMobile
is anything to go by, it seems some colors will be exclusive to the smaller model.
For those of you wondering, the six colors
Samsung
has reportedly chosen are black, white, blue, green, yellow, and red. According to the latest information, the Galaxy S10 Lite will be available in all of these colors. However, the last two will be exclusives to the cheaper model.
Consumers interested in either the
regular Galaxy S10
will have to settle for either black, white, blue, or green. Similarly, customers hoping to acquire the larger Galaxy S10+ are also expected to have the same choices.
At the moment, the color options for the
upcoming 5G Galaxy S10+
remain totally unclear. However, as previously revealed, Samsung is also rumored to be preparing a ceramic variant of the Galaxy S10+. This premium model, according to recent information, will be available in the more traditional black and white colors.
Aside from the wider color range,
the Galaxy S10 lite
will have a few other differentiating factors. For example, Samsung is set to reintroduce the flat screen design to its flagship series. Alongside this, the model will sport just two rear cameras, whereas the other models will sport either three or four. Lastly, a lower RAM count and a significantly smaller battery are to be expected.
Recommended Stories