The Galaxy S10's Bixby button can be used to open other apps
10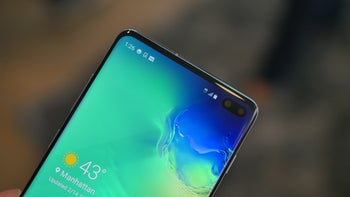 The dedicated Bixby button was introduced on the Galaxy S8 series in 2017 and quickly became one of Samsung's most controversial features due to the fact that it couldn't be remapped.
Despite being a few years into Bixby's development, Samsung's AI assistant has so far failed to compete with the likes of Alexa, Google Assistant, and Siri. For most consumers, this makes the dedicated button rather useless and annoying at some times due to accidental presses. With the
Galaxy S10 series
, however, Samsung is
addressing
the issue.

Embedded within the new One UI interface is the option to partially remap the dedicated Bixby button. Now, users can assign the button to a different app via either a single press or a double tap of the button. The option not chosen will then be used to open up the Bixby feed. Similarly, it's worth pointing out that a long press of the hardware key will continue to activate Bixby Voice.
At the moment, the remapping feature has not yet trickled down to the Galaxy S9 series or Galaxy Note 9 running One UI. There is, however, a very big possibility that
Samsung
will implement the option in a future update. Similarly, it's worth pointing out that Galaxy Note 8 and Galaxy S8 users may receive the feature at a later date too.