Samsung Galaxy S IV concept drools on the possibilities of the next big thing
81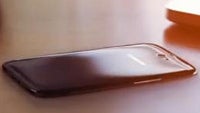 It's still likely months until we see the
Samsung Galaxy S IV
, but talk about it has already started and once that ball starts rolling it's hard to stop it. This time, we have a wishful concept for the next Galaxy S Android flagship and it's a looker.
Some of the features like an even lighter and slimmer body seem possible, others like the laser-projected keyboard we're plain tired of seeing - it's not going to happen, folks.
Before we start commenting, though, you'd better first take a look at the specs and the beautifully produced concept video below. Here are the wishful specs for this S IV specs:
1080p Grand AMOLED Display
13-megapixel camera
2.0GHz 4 Quad processor
Android 5.0 Key Lime Pie
"the most thinnest one, much thinner than Galaxy S3 & iPhone 5"
"projection Laser keyboard dock included"
The only thing that seems like a lock is the 1080p display. Looking at all other manufacturers, it almost seems like a sure fact that Samsung will also have to use a 5-inch 1080p display to be relevant.
A Samsung Exynos 5 processor also is almost certain to be inside the handset, and we'd bet on a quad-core version, if only because of the buzz word that quad-core has become. 2.0GHz, though? We doubt it as it'd be too much of a hit on the battery.
And when it comes to the camera sensor, having a 13-megapixel one definitely won't solve anyone's problems, what matters is the quality of the camera.
With all that, we have to admit that the concept is really beautifully made and it's worth a look, if just for that. What are your wishes and expectations for the Samsung Galaxy S IV?
via
Android Authority