Samsung Galaxy S III coming soon: 4.65-inch Super AMOLED Plus HD RGB screen, quad-core, LTE?
42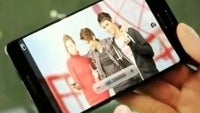 The Samsung Galaxy S III is occasionally making the headlines with either a rumor or a mockup pumping up our expectations before the official release, and this here rumor is no exception to that rule. Korean DDaily now reports that the upcoming Galaxy S III will feature a
4.65-inch Super AMOLED Plus screen with a resolution of 720 x 1280 pixels
. Moreover, this will be the first non-pentile HD AMOLED screen made by Samsung and this alone is a hugely impressive feat.
Devices like the Samsung Galaxy Nexus also had a 4.65-inch HD display, but there Samsung went with the sub-par pentile technology where instead of the traditional arrangement of red-green-blue pixels (RGB), you get less subpixels and generally a fuzzier image.
The HTC One X most recently raised the bar very high with its 4.7-inch Super LCD 2 HD screen, which left us impressed but this here S III screen could easily beat it.
The best news however is that the Samsung Galaxy S III should be coming sooner rather than later. AsiaE has learned that Samsung is already testing the device with Korean carriers, and wants it done quicker than usual - in only two months. Allegedly, the carriers will have a hard time fitting into this schedule as the upcoming Android flagship will have a
quad-core processor and LTE
. But we'd rather wait for those feature, wouldn't we?