Rockstar Games' L.A. Noire comes to Android tablets
3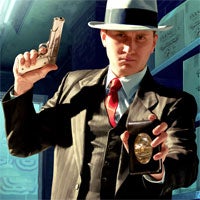 The critically acclaimed game, L.A. Noire, has been out for a while now for Xbox 360, PlayStation 3, and PC. While most of us who have played through this game, did so on our couch, OnLive and Rockstar Games decided to take the 1940s-inspired masterpiece mobile.
OnLive announced that a redesigned version of Rockstar Games' L.A. Noire is available through its cloud-based video game streaming service. The two companies partnered together to add touch and gesture support.
L.A. Noire is now the first AAA console-class title to be designed specifically for a touch interface
.
For those not familiar, L.A. Noire is a crime thriller set in 1940's Los Angeles. You play the role of police officer, Cole Phelps, working his way up through the ranks by working on various cases. In addition to finding clues and assisting with street crimes, L.A. Noire features a revolutionary facial animation technology that allows you to conduct interrogations of witnesses and suspects and attempt to read their facial cues to determine if they are telling the truth or giving lip service to the law.
OnLive's L.A. Noire: The Complete Edition also includes all downloadable add-on content, such as:
5 Additional Cases ranging from Traffic to Arson
The Badge Pursuit Challenge - Find and collect badges to unlock the Button Man Detective Suit
The Broderick Detective Suit - Boosts your fist fighting capabilities and resilience to damage
The Sharpshooter Detective Suit - Sharpens your aim with rifles and pistols
The Chicago Piano - A powerful machine gun stored in the trunk of your car
After downloading the OnLive app from the Google Play store, L.A. Noire: The Complete Edition can be purchased for
$5.99
.
source:
BGR