Rockmelt is a fast and beautiful news aggregator/discovery app for Android
3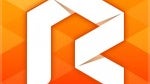 Just in case you weren't happy with Flipboard, Google Currents, Pulse, Feedly, StumbleUpon, or any of the other dozens of news aggregator/discovery apps that have been available on Android, Rockmelt wants to join the party. The app has been available on iOS since last year, and the developers finally got around to finishing the Android app, which is now live in the Google Play Store.
Rockmelt had actually started out life as a "social web browser" based on Firefox and subsequently Chrome. The company pivoted a while back because it wasn't getting anywhere with that strategy, and has gotten into the world of news aggregation and discovery. The app is fast and looks nice, with a very Pinterest-y card layout (though Rockmelt calls them "tiles", because that makes it different.)
Although there are a lot of alternatives, Rockmelt's speed and design definitely help it to stand out. And, since the service is free and doesn't have ads, we think it should at least get a few minutes of a try-out to see if it suits your needs.