Ringtones and notifications: how much do you customize yours?
37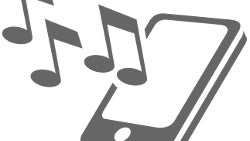 Gone are the days when phones would ring with violent, ever-repeating tones that sound more like a heavy sleeper's alarm clock than a gentle call notification. Nowadays, smartphones ring with beautiful melodies — either ones provided by the manufacturers, or ones that the users choose to install on their phones. Picking your own ringtone is always equal amounts fun and annoying — digging through to find the right track from the stock ones can get a bit boring, while putting your favorite song's chorus as a phone ring, just to find out that you will end up hating it for that. But still, personalizing the ringtone is a great way to make sure that we won't be startled by other people's phone rings.
Some people even go further and customize their various app notifications. For example, Facebook Missenger's "blinnnng" is a well-known signature sound that often remains unchanged. If someone else around you gets a new chat message, you are sure to get confused and look for the notification on your own phone, only to find an empty lockscreen there. After the depressing feeling of loneliness clears up, you might want to consider changing your Messenger tune as well, just to avoid such mistakes in the future.
So, how much do you customize your ringtones?