Righty: the SMS-based virtual assistant that makes the case for AI – Human partnership
1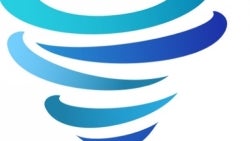 AI technology is blooming, largely thanks to the increase in computing power that's also widely available to the masses. The average smartphone today is powerful enough to run reasonably complicated AI and machine learning algorithms that would have taken desktop-level computing power just a few years ago. Established technological powerhouses like Amazon, Apple, Google, and Microsoft – as well as budding entrepreneurs – are in on the action, looking to leverage AI to add more value to their products and help improve our quality of life.
Righty is a startup found by two high school students with a clever idea. It's about a text-based virtual assistant service that relies on both AI and human power to take a significant part of one's daily communications and scheduling load off. The power of AI is harnessed in such a way that a single human assistant can look after multiple users, and even let the artificial intelligence take over certain queries during non-business hours.
Rather than build an app like everyone else is doing, Righty's founders opted for a back-to-basics approach. The virtual assistant functionality has been broken down to the essentials, while communication between users, AI, and human operators is established via good old-fashioned texting. This results in a simple and hassle-free system devoid of typical software issues, such as updates, performance, or compatibility. The concept also makes it possible to offer the service at a competitive monthly subscription cost.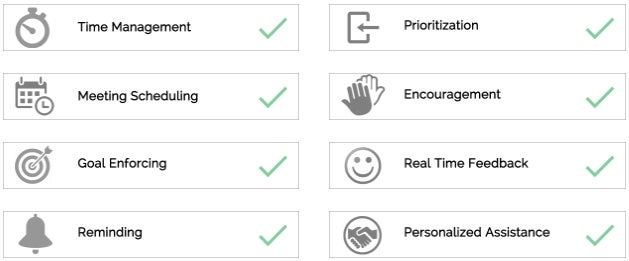 A brief on what the AI-Human virtual assistant is able to help you with
You don't have to be a mogul CEO or an all-out busy person whose schedule and contact books are constantly filled with entries to enjoy Righty. Rather, the service is designed to be of value to everyone who wants the benefit of a virtual "secretary" automatically making reminders, appointments, and meeting or information exchanges with contacts. The functionality essentially comprises – but isn't limited to – the kind of "micro-tasks" that are very easy to do, but can easily pile up and eat into your productivity time. Once a more complex conversation ensues, a human operator is prompted by the AI to step in.
We were rather intrigued by Righty's concept. At a glance, maintaining a significant human element in this scenario seems a little backwards. After all, Amazon, Google, Apple, and Microsoft are growing monster AIs with each yearly increase in computational power, with the explicit purpose of minimizing human-device interaction. Fortunately, Righty founder Eithan Martinez makes a compelling case for the startup's novel approach.
Contrary to what flashy presentations want you to believe, the truth is AI currently needs humans more than humans need AI
We outright asked Eithan how Righty holds up better as a virtual assistant against the aforementioned companies' established, free, and ever-evolving AIs - Alexa, Google Assistant, Siri, and Cortana. The answer is, surprisingly, the human element. Describing it as
"the essential part of the service,"
Martinez is a big believer in the
"symbiosis"
between AI and human.
An actual person, called a "Right Hand," guides the algorithms while being helped out by the AI itself, which categorizes incoming information and assigns the course of action. With this two-way system, Martinez is confident that Righty is better equipped to understand a user's scheduling needs than current stand-alone AIs, and go beyond menial tasks when the need arises.
Sounds great, but isn't this cheating? Isn't the "gold standard" AI, the one all four tech giants are slowly but deliberately working towards, supposed to be a sentient entity that fully stands for itself? A viable replacement for a human, at least in certain capacity?
Maybe, but not today. Impressive and entertaining as they might be, Alexa, Siri, Google Home, Cortana, and others of their kind are not yet equipped to be trustworthy, consistent virtual assistants fluidly dancing to your life's rhythm. By harnessing the strength of current AI technology to empower human assistants, Eithan Martinez believes his service is superior to standalone AIs – at least when it comes to having a competent virtual secretary accessible by texting. And, let's face it, we can all do with an extra hand at times!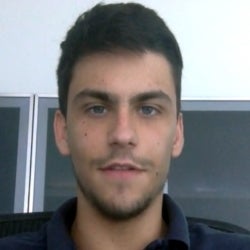 Eithan Martinez, Righty founder and over-achieving highschooler
Of course, Righty's AI side is a key part of the puzzle that handles all the simpler queries by itself and ensures smooth operation. The technology has been developed from the ground-up and is going to evolve over time. Once out of high school, both founders are going straight to university to get their computer science degrees and gain new skills to aid them in growing the algorithm.
Ambitiously, Martinez says Righty is the beginning of a concept that's eventually going to be brought to both hardware and software products, in addition to expanding beyond the realm of virtual assistants. However, like many budding businessmen out there, Eithan and his partner are starting out by solving a specific problem within a particular niche. The boys certainly can't be blamed for opting to sit before their computers late at night, instead of hitting the chemistry books or whatnot!
Righty launched just a few days ago and can be found at myrighty.com