Report: the average iPhone owner in the US spends about $35 per year in the App Store
7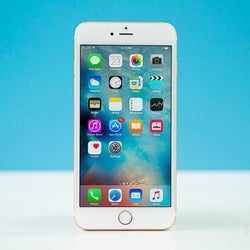 According to a new report from app marketing firm Sensor Tower, the average iPhone owner in the US spends about $35 per year on apps and in-app purchases.
If this report is to be believed, when iPhone users in the US purchase apps from Apple App Store, they do so primarily on games. The authors of the report estimate that more than 70 percent of the total revenue is generated by the gaming section. Relative to the $35 per year average, that's $25.
Maintaining the $35 scale, music is the second most profitable category, with $3.40. $1.8 are spent on social networking apps, $1 goes to the entertainment category, and 40 cents go to 'lifestyle' apps. 18 other categories share the remaining $6.80.


The authors of the report also estimate that games also ranked first in terms of apps installed per device. The average active iPhone in the US is estimated to store 10.5 games, 3.4 photo-video apps, 3.3 social networking apps, 2.7 entertainment apps, and 2.3 lifestyle apps.
Although the report does offer a top-level perspective over the app buying habits of the average iPhone owner, we do have to note that these figures should only be regarded as averages based on estimates.
Apple does not go into too much detail when reporting App Store figures, meaning that there's little official data to work with. Furthermore, some reports show that a small percentage of the iOS user base is responsible for a great part of the total App Store revenue, which means that average spending may not be too representative of the average iOS user in the US.