Report says Apple is using two vendors to supply the 8MP camera lens on the Apple iPhone 5
72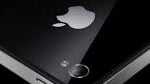 You can sense that we are getting close to the introduction of the Apple iPhone 5 as more and more reports about Cupertino's next-gen handset come leaking out. Monday's edition of the
Taiwan Economic News
brought forth some information on the new 8MP camera expected to grace the back of the Apple iPhone 5. The paper is claiming that
Apple has signed up two vendors to provide the camera lens for the new handset
, specifically Largan Precision and Genius Electronic Optical.
Both companies provided the 5MP lens modules for the Apple iPhone 4, and thanks to the large number of orders from Apple, the two firms combined for a 27.5% marketshare last year. With the continued popularity of the Apple iPhone, if the report is legitimate, their combined share can only move higher this year.
While many different specs have been rumored for the Apple iPhone 5,
the one constant has been the expected 8MP camera on the back
of the unit. As early as May, we
reported
on speculation that the next gen iPhone would have an 8MP shooter. In June,
Bloomberg also said
that the iPhone 5 would feature an 8MP camera. You know that old saying about where there is smoke there is fire? In this case, you could almost bet the farm, that the Apple iPhone 5 will have an 8MP camera on the back.
source:
Cens.com
via
AppleInsider