Report claims the iPhone 6's "secret weapon" is a new type of a haptic feedback system
43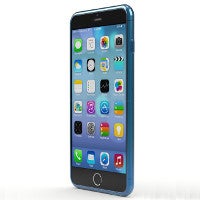 There are quite a few things to be excited about when talking the upcoming
iPhone 6
, at least from what we've heard so far. These, among other, include a much larger, 4.7-inch screen, and a more feature-rich and open iOS 8 operating system. According to a new report from China, however, the iPhone 6's "secret weapon" is something else entirely.
This may sound like nothing major at first, but the ramification could be great: the iPhone 6 will apparently get a new type of vibrator that will create haptic feedback by allowing for varying levels of vibration intensity -- from soft for quick taps through the setting menu, to rough when crashing into yet another pipe in Flappy Bird, for example. The new system can also provide different feedback depending on the area of the screen you're interacting with. This will provide app developers with a whole new level of customization that can, if executed right, make their products even more immersive.
Looking at the practical consequences of using a more advanced system, cost is obviously at the very top of the list. Apparently, this new gadget will cost three times as much as the unit found in the iPhone 5s. Don't fret though -- that one costs less than $1, meaning that Apple may be willing to stomach the costs itself. Let's hope so!