Report: Motorola to expand Android research team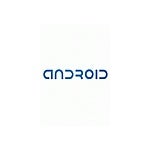 In the mobile phone industry, the buzz has been centered around Google's Android OS lately. With the launch of the G1, the first phone to utilize the operating system, Motorola is reportedly gearing up to expand its Android research team in order to ensure that they're not left in the dark.
Motorola is a member of the Open Handset Alliance which, according to their website, is a "group of more than 30technology and mobile companies who have come together to accelerateinnovation in mobile and offer consumers a richer, less expensive, andbetter mobile experience." Keeping the description in mind, it's no surprise that the company is investing more in its Android developer team. A post on popular technology blog
TechCrunch
states that Motorola presently has approximately 50 people on the project, however they are currently working to expand it to as many as 350 people.
Nokia and Verizon representatives were seen at a recent Android conference, although neither of the two are members of the Open Handset Alliance.
Source:
CNET
and
Open Handset Alliance