Report: HTC's Cher Wang turned down offer from Amazon
11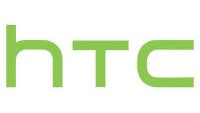 Last October, rumors about an Amazon phone started brewing once again. And of course, since then, Amazon has indeed launched the
Amazon Fire Phone
. But that doesn't mean that the speculation we heard nearly a year ago was correct. In fact, one major part of the rumor never took place. This was the part that labeled
HTC as the manufacturer behind an entry-level version
of the Amazon phone.
A report published on Wednesday night suggests that HTC was going to partner with Amazon, to produce a low-cost smartphone. The benefits to HTC included a chance to counter balance a slow selling high-end line with a low-end model, and the opportunity to show other potential partners what it could do. According to the report, AT&T's top brass had a cow when they learned that the carrier would not have an exclusive on the low-end Amazon handset, and threatened not to support a high-end Amazon phone.
As a result, Amazon was forced to disengage with HTC. At the same time, there is speculation that Amazon had made an offer to purchase HTC, a deal that was rejected by HTC co-founder Cher Wang.
Considering that the
Amazon Fire Phone
is not selling, and
has seen its price slashed to 99 cents on contract
, AT&T might have done better with that canceled low-end model that allegedly was being planned by HTC. Alas, we will never know. As for a potential acquisition of HTC by Amazon, rumors like this don't die quickly. We expect to see more talk of HTC escaping in others' arms soon.
source:
TheInformation
via
Engadget