Report: FCC auction of 600MHz spectrum draws to a close with winners to be named in March
4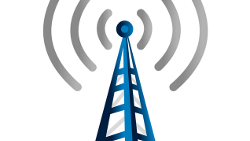 With bids totaling $18.2 billion topping the $10 billion that television broadcasters were seeking, the FCC auction of 600MHz spectrum is closing. The amount of money raised and the amount of spectrum bid on was
a far cry from the initial clearing cost of $86.4 billion
that was set for 126MHz of the low-frequency airwaves. But at the end of the auction, 70MHz of spectrum will change hands and another 14MHz of unlicensed spectrum will be released. The television stations that auctioned off the spectrum will receive $10.05 billion from the winning bidders, with the remaining $7.7 billion available to cut the budget deficit.
The bidding fell far short of the $45 billion raised by the AWS-3 auction that took place early in 2015. The 600MHz low-frequency airwaves were considered a hot item because they travel farther and penetrate buildings better than higher frequency spectrum. For example,
T-Mobile's Extended Range LTE Service employs 700MHz spectrum
.
The clearing cost of $40.3 billion for Stage 3 of the auction was dropped
to a more reachable $10 billion for Stage 4. This might be an indication that the carriers are no longer as interested in 600MHz like they once were.
"While further bidding in the reverse auction will no longer be required, preparation for and execution of the assignment phase of the forward auction could take several more weeks. Once that is done the real work to repack hundreds of broadcast licensees and free up 70 MHz of spectrum for mobile networks will begin."-Dan Hays PwC
BTIG Research says that the names of the winning bidders should be announced around March 1st. The FCC will also have to post a Channel Reassignment Public Notice before the spectrum finds its way to the winning bidders. Early favorites to win large chunks of spectrum
included T-Mobile and AT&T
.
via
FierceWireless