App allows Pixel 4 users to remap Motion Sense
1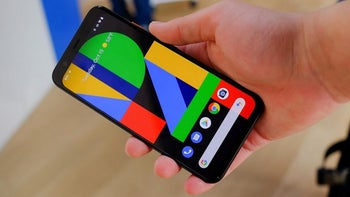 So when the
Pixel 4
and
Pixel 4 XL
were unveiled by Google last month, and the company introduced Motion Sense, many were disappointed. Right now, all that Motion Sense can do is dismiss an alarm or timer, silence a phone call, skip streaming video or audio content, and interact with Pokemon using the Pokemon Wave Hello app. This is all done with a wave of the hand over the screen. Google has said that for now,
it has no plans to give third-party apps access to Motion Sense
although that could change sometime in the future.
Even if Google doesn't give third-party developers access to Motion Sense,
Android Authority discovered
an app that will allow Pixel 4 users to remap the feature so that hand gestures can control more functions of the phone. The app is called Button Mapper and you will need to shell out $4.29 for the premium version of the app. Version 1.40 of the app or higher is required and it can be
found in the Google Play Store
. Unless you've rooted the device, you will have to enter commands using the Android Debug Bridge (ADB). Directions are included with the app.
Google is working to improve Face unlock to make it more secure

The app won't change the gesture that can be used, which as we mentioned is a wave of the hand (from left to right or right to left). But it can add more functionality to Motion Sense. With the app, users will be able to turn on or off the flashlight (still one of the most underrated features of a smartphone), put the Pixel 4 into silent mode, open any app and more. And using Button Mapper won't interfere with the Motion Sense functionality that comes with the phone out of the box. So in other words, if you're listening to one of the music streamers that is compatible with Motion Sense (Amazon Music, Deezer, Google Play Music, iHeartRadio, Pandora, Spotify, Spotify Stations, and YouTube Music) and want to wave your hand to skip through the content, you can temporarily disable Button Mapper in order to do so.
Meanwhile, Google is working on improving some of the other new features found on the Pixel 4 family. The first secure version of Face unlock for Android turns on automatically when a Pixel 4 user approaches the phone; this allows the user to unlock the unit in one smooth motion without having to tap on the screen. The problem is that Google removed an option that would have allowed users to request that their eyes be open to unlock their phone and verify payments using Face unlock. Google says that it will add this option in a future update, but as of now a Pixel 4 owner who is sleeping can have the phone put up to his or her face and unlocked. Under a more horrific scenario, a Pixel 4 owner could be knocked unconscious by a criminal seeking to break into the device.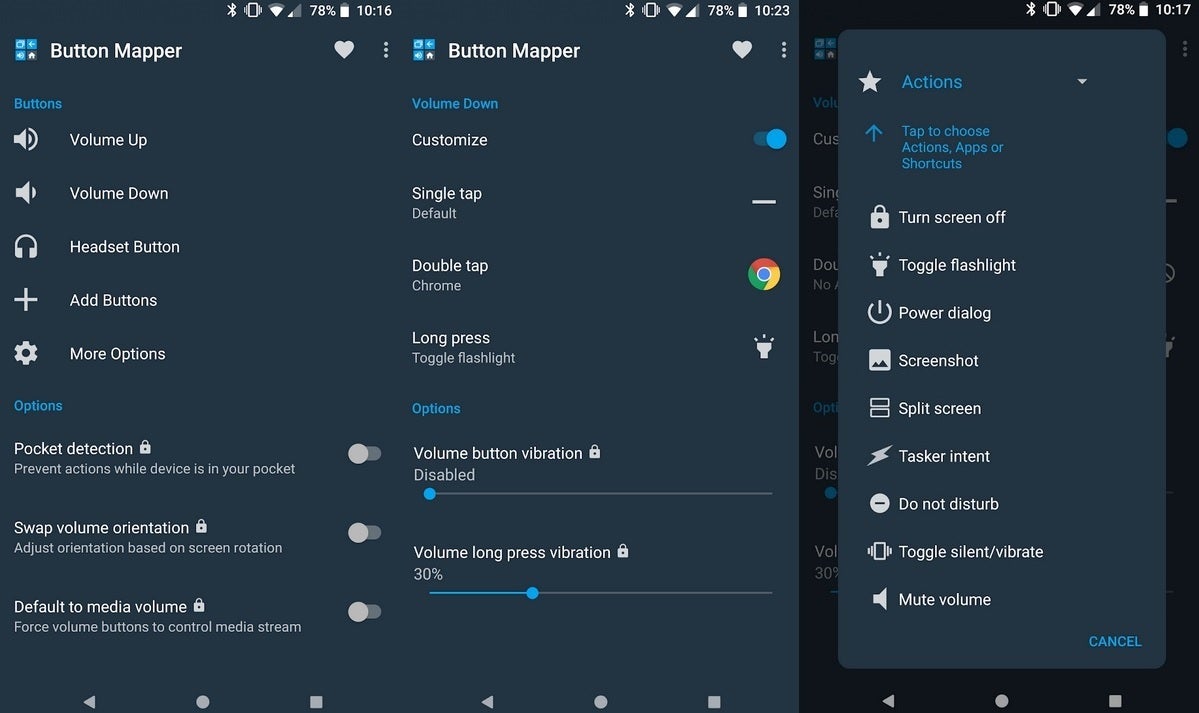 Using the premium version of the Button Mapper app will allow you to add more capabilities to Motion Sense
Google has started to make changes to its Smooth Display feature that allows the screen to refresh at 90Hz on the Pixel 4 with certain conditions. Originally, Google took the refresh rate back to 60Hz when the screen's brightness was set under 75% so that users wouldn't see the flickering that takes place when the rate switches back and forth between 90Hz and 60Hz. But earlier this week,
an update was pushed out
that allows Pixel 4 XL users to keep the 90Hz refresh rate on no matter what the screen's brightness is and for Pixel 4 users, it will remain enabled until the brightness drops under 42%. That same update also fixed a couple of issues that Pixel 4 users were having with the camera including one that processed indoor lighting incorrectly on photos with red lighting looking yellow and purple lighting coming out blue. The other issue was one that created a metronome type clicking sound on certain videos recorded on the phone.