Recycled smartphones to be used for Tokyo 2020 Olympic medals
17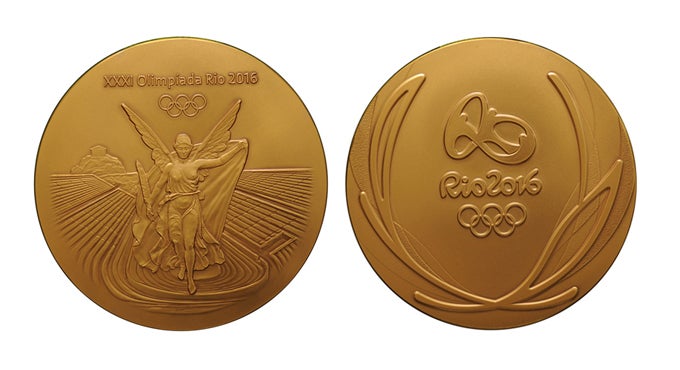 Gold medals from the Rio 2016 Olympic games
All medals for the Tokyo 2020 Olympic and Paralympic games will be made from discarded smartphones and other electronic devices. The devices will be stripped down and processed to source around two tonnes of gold, silver, and bronze, needed for the 5000 medals, the
BBC
reported.
The Japanese government and the organizers of the Tokyo 2020 Olympics have asked the entire Japanese nation to join the initiative by giving away old, unused devices. The Olympic committee is looking to source around eight tonnes of metal in total, which will amount to roughly two tonnes when processed.
The project also aims to promote sustainability, unity, and green thinking. Starting in April, special containers for discarding old devices will be installed in offices and stores all around Japan.
"A project that allows the people of Japan to take part in creating the medals is really good,"
said Tokyo 2020 sports director Koji Murofushi in an interview with the
BBC
.
The initiative was met with positive reactions from many athletes, including US decathlete and two-time Olympic gold medalist Ashton Eaton.
"An Olympic medal is one of the most coveted items in existence. People spend decades, often agonizing ones, working to obtain one. The life stories of so many are defined by the pursuit of these metal medallions, and those same stories are what inspire and bring millions of us together,"
said Eaton in support of the campaign.
"And now, thanks to the Tokyo 2020 Olympic Medal Project not only do the athletes inspire with their stories, but each medal itself has a story of its own! The best part is that each citizen has a chance to contribute to the story, to raise awareness about a sustainable future and to make a unique contribution. And, most excitingly, they have a chance to be part of the Olympic journey."
The resources for making Olympic medals have been traditionally obtained from mining firms, the
BBC
notes. The Tokyo 2020 recycling campaign is a smart move on part of the Japanese authorities and Olympic committee that manages to both work around Japan's lack of mineral resources and promotes the ideas of sustainability, eco-friendliness, and a cleaner future.