Recruiters see Apple employees applying at rival tech companies, stock price to blame
22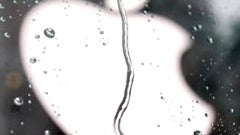 Global Equities Research analyst Trip Chowdhry mentioned in an interview that a talent exodus is starting to be observed at Apple, induced by the latest mishaps in the stock price.
Tech recruiters are saying that Apple employees are applying for jobs at Facebook, Google, LinkedIn and even HP, though nobody mentioned Microsoft here. The analyst warns that this loss of the cool factor of working at Apple for the employees represents the biggest threat to the company in the long run, and employees there need to be treated "like gods" for running the most profitable tech company in the world.
Still, both the Global Equities Research analyst and the Apple-centric Gene Munster of Piper Jaffray think that Cupertino has some spare arrows in the quiver, with the low-cost iPhone and the upcoming iWatch and iTV at some point next year, which will likely push the stock price higher towards the end of the year, and boost employee morale as needed.
Recommended Stories