Reasons why some people really have locks on their phones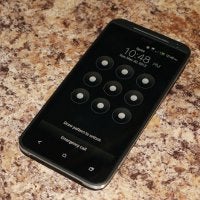 Last week, we delved into the topic surrounding
locks on our smartphones and how it plays a role in certain relationships
. Naturally, there are many valid reasons as to why people prefer having locks on their devices, such as peace of mind in the event that it's lost or stolen, but for others, their significant other might actually perceive it to be none other than a move to hide something. Whatever it is, we decided to ask the obvious question at the end on why you, our readers, think people have locks in place.
Interestingly enough, a small percentage of people polled in our survey mentioned that they have a lock in placebecause of their job. In contrast, we found that 1/3 of the people that voted "Yes" in having a lock in place,
their significant other actually knows the lock code itself
– so yeah, it makes you kind of wonder about that one. And lastly, the majority of those saying yes to having a lock, they seem to have other reasons as to why they have one in the first place.
Besides getting some serious answers from our readers, we decided to throw in additional ones that are quite valid when you think about it. So there you have it folks, here are some of the reasons why people have locks on their phones!