Rdio expanding to more of Europe soon, Asia on the way
1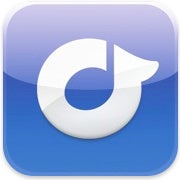 International streaming music fans will soon have more options to pick from. Popular streaming service Rdio says that its recent expansion into Germany, Spain, Portugal and Denmark is just the beginning. Their current focus is to expand to the rest of Europe, including some new markets in the next couple months.
The process of expanding streaming music services to other countries is not easy – the same piece of music will have a different owner in each place, so the negotiations start almost from ground zero each time. Despite the difficulty, Rdio can't afford to delay any longer than necessary; competing services like
Spotify
are already entrenched in Europe, and Rdio will face an uphill battle win over the hearts (and phones) of music lovers there.
Rdio also has Asia on its roadmap, although they are just beginning the process of securing rights there. Scott Bagby, Vice President of partnerships and internationalization for Rdio, said the company already has a person on the ground there, trying to start up negotiations with stakeholders of music in Asian markets.
If you were really enamored with Rdio's
streaming music app
but happened to live outside of North America, things are starting to look up.
source:
paidContentUK
via
The Verge