RadioShack to offer iPhone 5s starting at $99 on a two-year, could be $0 with qualifying trade-in
12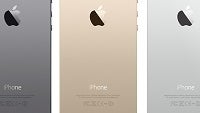 Even with the big push for device financing through programs like T-Mobile's JUMP!, AT&T Next or Verizon Edge, two-year contracts hold appeal for a lot of people.
The
Apple iPhone 5s
is a proven best seller even at regular carrier subsidized prices, and it remains a resilient platform even when facing an onslaught of competitive flagships from Samsung and HTC. Even then, it is not unusual for third party indirect retailers to offer discounts to get customers in the door.
Of course, that is the key for places like Best Buy or Radio Shack, they take a haircut on mobile devices with the hopes that you will pick up extra accessories, maybe a computer or TV along the way too. Radio Shack is offering the 16GB Apple iPhone 5s for $99 on a two-year contract with either AT&T, Sprint, or Verizon.
If you happen to be upgrading from an
Apple iPhone 4s
, and you are willing to trade-in for it, Radio Shack will give you a $100 credit which then makes your new iPhone 5s free. That is a fine deal for Apple's banner smartphone.
If you have been sitting on a 4s and waiting patiently for a good deal to upgrade to Apple's latest and greatest, stop by a RadioShack location on Friday (it is an in-store deal only), and you may be able to pick up a new Apple iPhone 5s for free.
source:
RadioShack