RadioShack bundles the HTC One with a $50 Play Store credit
8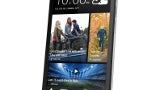 The carrier stores aren't the only places where you can find the new HTC One. RadioShack is also offering the handset, and with an added bonus at that. Upon purchasing HTC's latest flagship from RadioShack, the retailer will also present you with a $50 Play Store credit, which you can use to get yourself some content like apps, games, music, books and so on. In other words, $50 is not bad if you're purchasing in an application store.
It's important to note that you'll get the $50 credit in case you go for the AT&T or Sprint version of the phone. Other than that, RadioShack is willing to sell you the HTC One for $199, along with your signature on a two-year service agreement.
With the HTC One, the Taiwanese company hopes that it'll finally be able to get back on its feet, after a prolonged period of weak sales.
via:
SlashGear