Radio Shack's sale on the iPhone 4 may have lacked proper inventory
8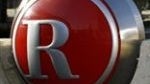 We want you to take this piece of news with a grain of salt, because we don't want to discourage retailers from offering such steep discounts on our favorite devices. But customers nationwide are reporting that
Radio Shack's recent sale
on the iPhone 4 may have lacked the proper inventory.
Radio Shack offered a deal, ending today, in which the 16GB iPhone 4 cost $149. On top of that, you could trade in your older iPhone for discounts up to $125. But even early on in the sale, customers reported that their local Radio Shack was completely out of iPhone 4s.
That leaves us with two possible conclusions. The first is that Radio Shack effectively marketed their sale on the
iPhone 4
, and holiday shoppers and iPhone holdouts cleaned out Radio Shack's stock of the iPhone 4. The second possibility is that Radio Shack deliberately stocked fewer iPhone 4s, so that they could lure in customers to see other, non-sale items.
If Radio Shack did intentionally stock fewer iPhone 4s, there's certainly nothing illegal about it. Their primary focus may have been to clear out their stock of the
iPhone 3GS
, which was on sale for $49. Maybe too many customers responded, and the higher-ups decided to quietly pull the offer. But our hearts go out to the disappointed customers who though their Apple-shaped ship had arrived.
source:
IntoMobile