RIM's stock fall to an 8 year low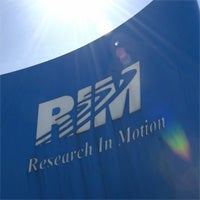 On the heels of Samsung's announcement of the Galaxy S III's arrival in America, RIM's stocks began to slide. They dropped under the $10 mark, ending the day down 5.85% at $9.66. RIM's stocks have not been that low since December 2003.
We'll have to wait until tomorrow to see if Tuesday will offer any relief for the struggling manufacturer, but it doesn't seem like the worst is over yet.