RIM to end side-loading on PlayBook – cites piracy concerns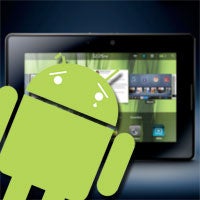 RIM has announced that it will drop support for side-loading apps. Alec Saunders, Vice President of Developer Relations at RIM, made the announcement on Twitter and then cited piracy concerns as the driving force behind this decision.
"Piracy is a huge problem for Android devs, and we don't want to duplicate the chaotic cesspool of Android market [Google Play store]," he said.
While RIM does have about 70,000 apps available in the BlackBerry app world, it must be feeling the heat considering the
Windows Phone Marketplace just soared past with 80,000 apps
the other day. RIM claims that in conversations with developers about porting their apps over to the PlayBook, several developers said they were not interested until app side-loading was removed due to the higher piracy rate amongst Android apps.
The other half of the equation is, developers who plan to release to App World often use side-loading to beta test their apps prior to submission. When asked about that, Saunders' reply tweet eluded that RIM has an alternative solution in the works. While developers currently do have access to a sandbox in the BlackBerry App World, it doesn't allow a closed beta to be conducted. Hopefully RIM will release a solution that meets in the middle by maintain control through the App World and gives developers the ability to test beta apps without making them available for general download.
source:
Electronista