RIM investor thinks the company should be sold
22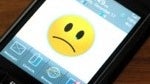 RIM and the BlackBerry platform are not doing well, that's not really a secret. The company
stock has been falling
along with the BlackBerry market share, and the company doesn't seem to be doing a lot to avoid a complete failure. The BlackBerry PlayBook has been very disappointing, and there are continuing rumors that Android apps will be running on BlackBerry very soon. Now, Jaguar Financial Corporation CEO Vic Alboini has told Bloomberg that he thinks RIM should consider selling patents or even the entire company in order to boost investor returns.
Alboini is worried that RIM management is putting all its eggs in the QNX basket and expecting that devices slated for next year will help the company turn things around. Apparently, RIM management hasn't been doing much as far as looking at other strategies to stop the company slide, and has no real backup plan if QNX doesn't hit with consumers. Of course, the PlayBook ran QNX, but the OS has not been blamed for the device's troubles (the real culprit is the insane BlackBerry Bridge required for any normal functionality.)
According to numbers by Gartner, BlackBerry fell to a 12% global market share in Q2 of 2011, and if QNX doesn't turn the company around, Alboini is worried that it will become another Nortel and end up in bankruptcy.