RIM develops QNX-styled interface for Porsche 911
10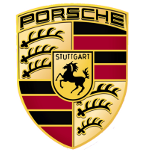 Despite all appearances as a company on the slippery slope downhill,
RIM
still has some mighty blue-blooded friends. Take
Porsche
for example. The Porsche Design BlackBerry P9981 is
now up for pre-order
at a mere $1,700 a pop. And the RIM-Porsche connection goes even further.At the Canadian manufacturer's CES display in Las Vegas, RIM-owned QNX showed off a BlackBerry PlayBook style interface for the inside of a Porsche 911.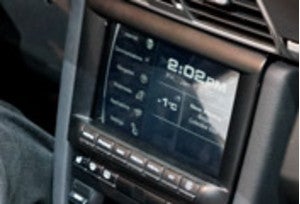 The QNX interface
The interface controlled phone calls, including making VoIP calls, playing music, internet access, apps and navigation. The screen in the car looked almost exactly like a
BlackBerry PlayBook
but the QNX UI was limited and simpler which you might expect from a moving vehicle. More information was available at the top layer without the user having to dig deeper to reach certain applications. Without having to find specific menus, the driver could get the
time
,
temperature
, and information on
which track was being played
on a CD. The tablet like screen replaced the dashboard in the car.
QNX didn't say when we could see this interface start appearing in new vehicles, although it would be up to the car manufacturers anyway to determine when we might see this modification in a car. Although RIM seemingly hasn't much to brag about these days, don't be surprised if Porsche gets fist crack at the interface.
source:
electronista